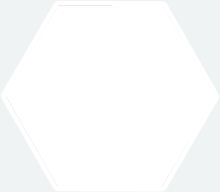 Solène Lepezron
Director / Founder
Solène arrived in Saint Barthélemy in 2005 and worked for six years at Le Village St Jean hotel. In 2009 she celebrated her 30th birthday, and decided she wanted to experience life on the island in a different way, and enjoy its nature, its activities, and its artistic side. She thought of her own childhood and her wonderful memories from vacations in the French Polynesian islands. That's when she had the idea of creating a private concierge service that is the only one its kind in Saint Barthélemy, with the desire to provide personalized, customized service that meets the demands of a discerning tourism clientele.
Other concierge services already existed, but none really specialized for kids. Solène wanted to use her expertise in tourism, as well as activities for kids to benefits the island's young travelers. After offering babysitting with VIP services such as discovering the island, creative arts & crafts ateliers, and organizing birthday parties, VIP Kids Concierge was launched in 2011.
VIP Kids Concierge offers various childcare options, with eco-creative hands-on activities, sports, and games with our Kids-Friendly partners, creating a large choice of things to do on the island and for kids of all ages. VIP Kids Concierge also offers a Kid's Event service, helping parents with the organization, entertainment, and supervision of kids at family parties. This concierge service dedicated to kids ensures that you can spend and unforgettable vacation with your family in St. Barts.